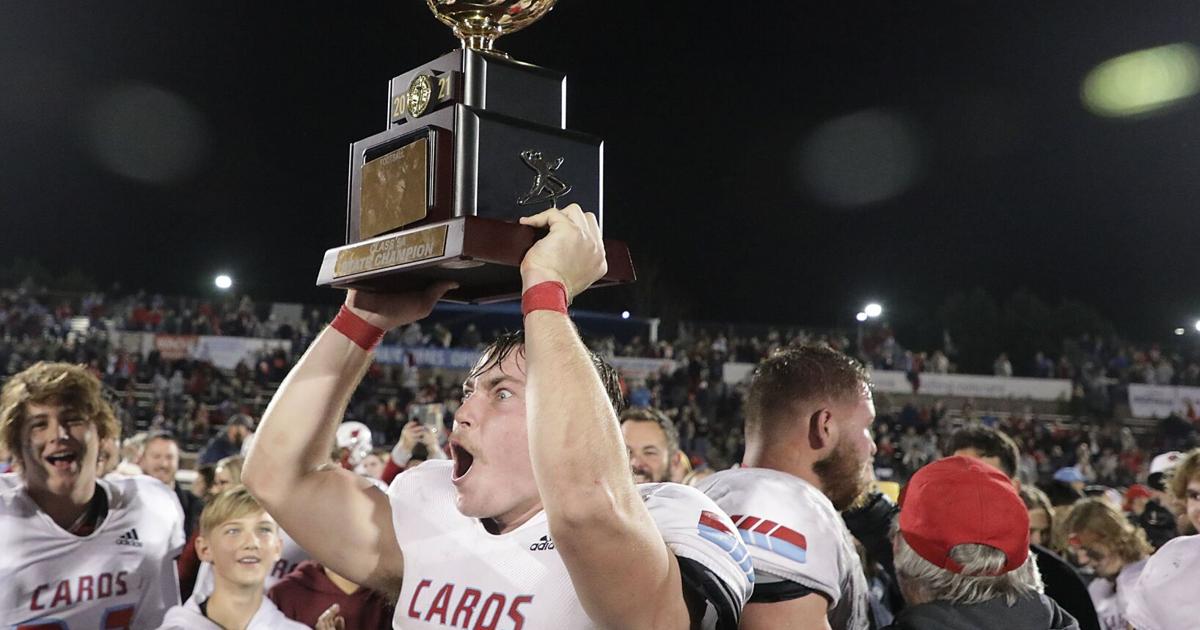 All-State Games: OBU Hosts Friday Night Football | Soccer
FRIDAY
Next: Football, 7 p.m. at Crain Family Stadium, Oklahoma Baptist University, Shawnee. Tickets: $5
QB: Andrew Carney, Collinsville; Jameson Ross, Dewar; Trent Boatright, McAlester. RB: Trey Duncan, Colcord; Todd Mattox, Post. WR: Oscar Hammond, Collinsville; John Gordon, Bethel; Joe Overstreet, Hominy; Gabe Martinez, Cleveland; Daxton Kembree, Westville. TE: Dean Odom, Post. OL: Myles Branson, Seminole; Maddox Calvert, Sapulpa; Braysen Martinez, Durant; Ty Dodd, Eufaule; Blake Bacon, Claremore; Nate Silkey, Pryor; Gunnar Gates, Forest; Cayson Badley, town of Ponca; Shemmei Stephens, Seminole.
DL: Fred Watson, Wagoner; Ethan Grimett, Claremore; Colemon Thurber, Jenks; Michael Brown, Tonkawa; Cason Albin, Hilldale; Caleb Woods, Rejoice Christian; Nate Collins, Town of Ponca. LB: Stockton Ryan, Rejoice Christian; Cordon Dobrinski, Bristow; Corey Metscher, Bethel; Gabe Good night, Wagoner. DB: Bobby Belew, Pryor; Dalton Hurd, Pawhuska; Carson Hendrix, Sperry; Jaxson Perdue, Fort Gibson; Logan Farris, Lincoln Christian; Lane Jackson, Adair; Evan Anderson, Verdigris.
Coaches: Tom Redding, Collinsville (head); Brett Jones, Bristow; Jarrett Hurt, Claremore; Mike Odom, Post.
QB: Karsen Williams, Anadarko; Joe Jackson, Watonga; Nolan Boone, Harrah. DR: Daylan Thompson, Elk City; Colton Fincher, Ringling; Jamathan Pippin, Timberlake. WR: Gavin Freeman, Heritage Hall. Luke Hendrix, Washington; Lincoln Smith, Blanchard; Trevor Wardrip, Noble. TE: CJ Underwood, Elgin. OL: Braxtyn Sanford, Sulphur; Troy Pearman, Okla. Christian Academy; Dylan Cummings, Tuttle; Austin Tener, Noble; Mason McDaniel, Apache; Luc Clement, Minco; Jaeden Pahway, Lawton Eisenhower. Athlete: Will Bergner, Marlow. K: Jace Gilbert, Marlow.
FROM: Eperone Taito, Lawton MacArthur; Parrish Terry, Tuttle. DT: Chris Shaputis, Guthrie. DL: Ahlonzo Henderson, Millwood; Will Watts, McGuiness; Jaden Hall, Balko-Forgan; Seth Spady, Hinton. LB: Devin Bush, Lawton MacArthur; Brant Flood, sulphur; Caden Pickens, Plainview; Brayden Johnson, Ringling. DB: Jevion Jones, Deer Creek; Xavier Thomas, MWC Carl Albert; Jordan Mosley, Lone Grove; Browning Braeden, Luther; Deandre Jones, Guthrie.
Coaches: Brad Ballard, Tuttle (Lead); Brian Severin, Timberlake; Ray Headley, Anadarko; Robert Jones, Del City.