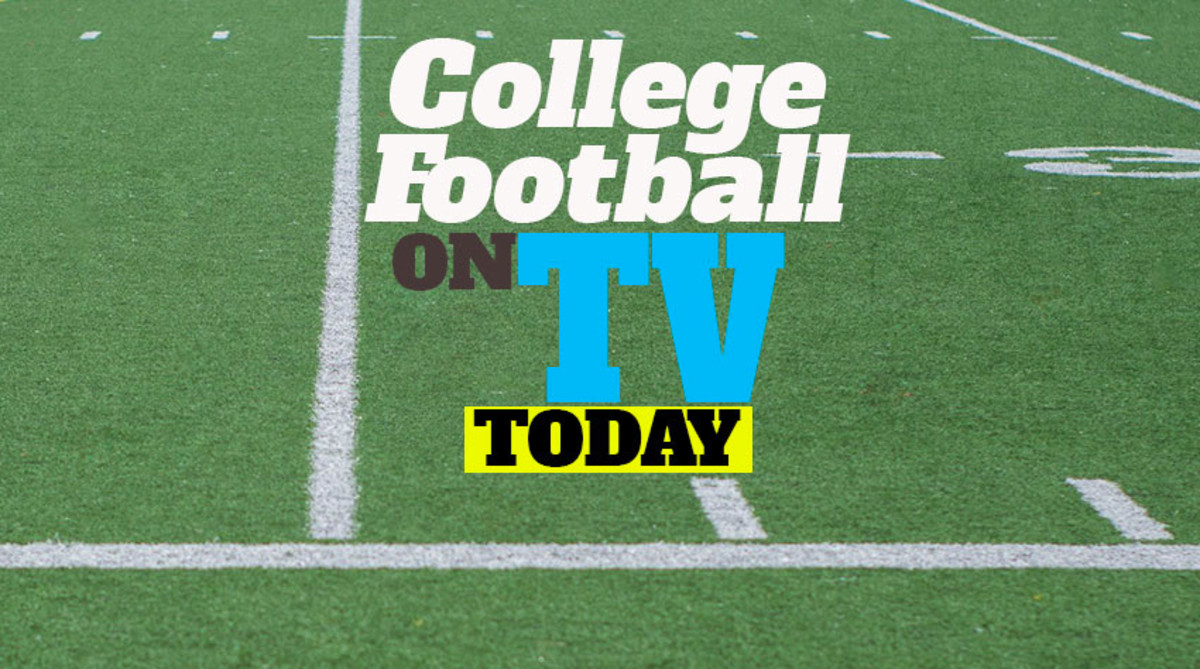 College Football Bowl Games on TV today (Saturday January 1) – AthlonSports.com
college football helps usher in the new year with five bowl games on Saturday January 1st. The offers include three of six New Year's Bowls (Fiesta, Rose, and Sugar) as well as two other intriguing Big Ten vs. SEC clashes.
Related: College football choice for each bowl game in 2021-2022
So if you are wondering "What are the college football bowl games going on today?"Know this: There are five teams involving FBS scheduled for today, Saturday January 1st.
Note: All times are in ET. The number shown next to the team is taken from the college football qualifying rankings.
Outback Bowl: Arkansas No.21 vs. Penn State
11 a.m. on ESPN2 – Raymond James Stadium (Tampa, FL)
Why should you watch: The very first meeting between these two teams will take place in the Outback Bowl. On paper, those teams are tied, but Arkansas comes into this game in better form with a number of Penn State starters, especially in defense, retiring. The Razorbacks offense has a chance to shine in sunny Florida against the exhausted Nittany Lions defense.
Vrbo Citrus Bowl: No.15 in Iowa vs. No.21 in Kentucky
1 p.m. on ABC – Camping World Stadium (Orlando, FL)
Why should you watch: It will be the first time that Iowa and Kentucky have met on the grill. The Hawkeyes are coming off a loss to Michigan in the Big Ten Championship game and will miss their top offensive playmaker (running back Tyler Goodson). The Wildcats have all their offensive pieces and have a diverse offense, but the passing game will be tested by the Iowa secondary ball peddler.
PlayStation Fiesta Bowl: No. 5 Notre Dame vs. No. 9 Oklahoma State
1 p.m. on ESPN – State Farm Stadium (Glendale, Arizona)
Why should you watch: This will be Marcus Freeman's first game as Notre Dame head coach following Brian Kelly's departure for LSU. Oklahoma State is still sore after losing to Baylor in the Big 12 Championship Game, but Mike Gundy's Cowboys stand a chance of a 12-game winning season and going unbeaten in the Fiesta Bowl (2-0). The game to watch is the Irishman (who will be without leader Kyren Williams) offensive against the defense of OSU, one of the most stingy units in the country this season.
Rose Bowl game presented by Capital One Venture X: No.6 Ohio State vs. No.11 Utah
5 p.m. on ESPN – Rose Bowl (Pasadena, CA)
Why should you watch: It has already been a historic season for Utah, playing in their very first Rose Bowl after winning their very first Pac-12 Championship. Ohio State is still seething after losing to Michigan, although several key Buckeyes have pulled out of that game. The Utes are known for their defense, which should be tested by CJ Stroud and company, but the Ohio State defense had better measure up against Utah's productive running game and quarterback under – esteemed (Cameron Rising).
Allstate Sugar Bowl: 7 Baylor vs. 8 Ole Miss
8:45 p.m. on ESPN – Caeasars Superdome (New Orleans)
Why should you watch: The Big 12 champions are looking to top it off with a win over Ole Miss in the Big Easy. The game everyone will be watching is Lane Kiffin's offense (led by quarterback Matt Corral) against defense Dave Aranda (who was previously LSU's defensive coordinator). It's easy to get caught up in the SEC vs Big 12 aspect here, but don't forget the Rebels need to stop on D against the Bears as well.