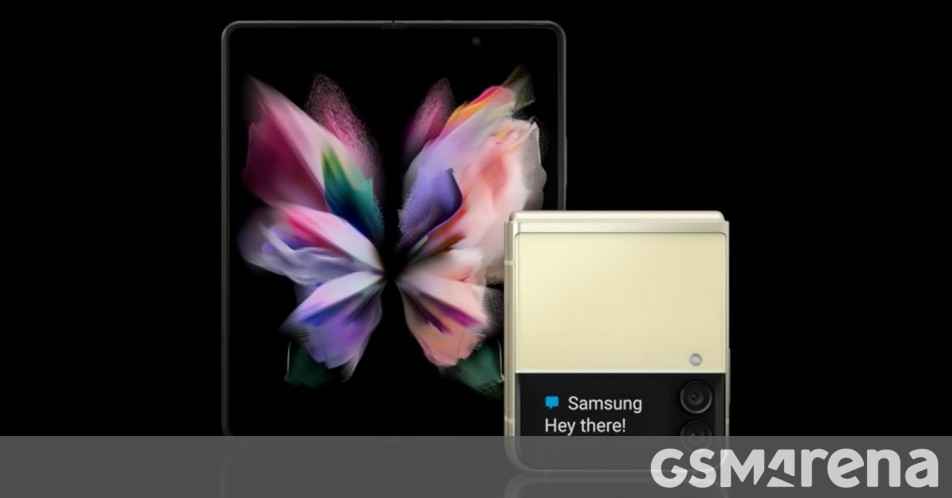 Samsung releases video to show Galaxy Z Fold3 and Z Flip3 durability improvements
Since the launch of the very first foldable phone, durability has been a major concern for potential buyers. However, Samsung has been refining the design for three generations and has made the Galaxy Z Fold3 and Z Flip3 significantly more durable than their predecessors.
If you want a rundown of what's been done, this short video from Samsung sums up all of the upgrades. The biggest improvement is that the third generation Z phones are the first foldable to have water resistance with an IPX8 rating.
Drop resistance has been improved because in this generation both models use Gorilla Glass Victus with the new Armor Aluminum. The screen has also been redesigned to feature ultra thin glass and a new protective layer, allowing it to survive 200,000 crease cycles (that's over 100 cycles per day for 5 years, but note that testing has been done. carried out at room temperature).
Besides water, dust entering the hinge is a problem. Samsung has improved the sweeping technology which has made it more effective at keeping dust out. However, some foreign objects may still find their way into the hinge, so be careful when using the phone in dusty or dirty environments.
If you're curious about how Samsung performed the tests on the Z Flip3 and Z Fold3, check out this video. You can also watch these third party drop tests.
Going through