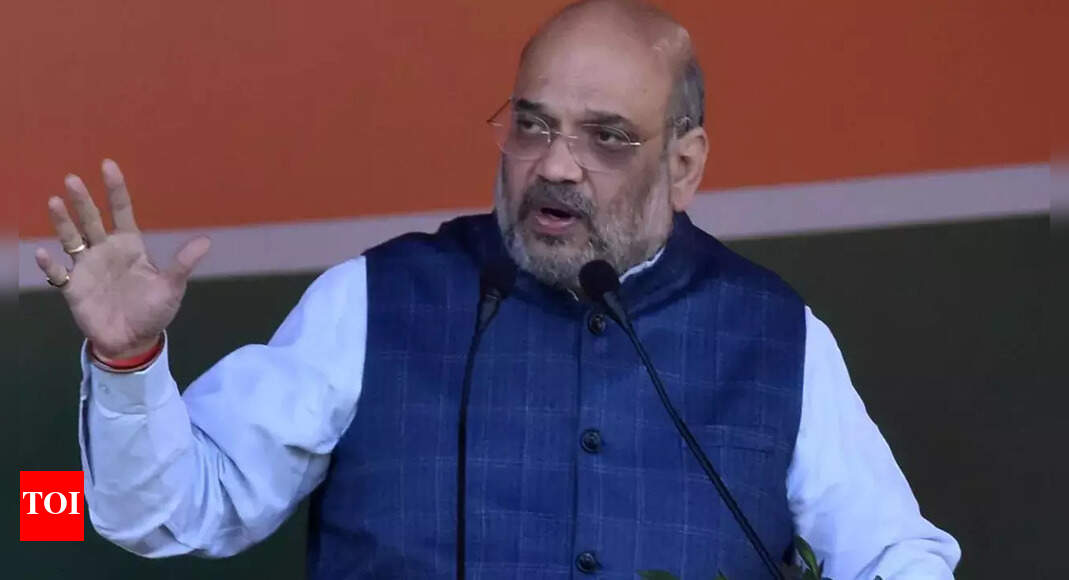 Shah: Cracks in rudder armor amid Shah Power Show | Hyderabad News
HYDERABAD: All may not be well in the saffron party as squabbling in the state leadership came to light after Union Home Minister Amit Shah's well-attended town hall meeting in Tukkuguda on Saturday. According to senior party sources, a group of disgruntled leaders have aired their grievances to him, calling for more attention within the party.
Before the public meeting, the leader of the saffron party briefly met with some leaders of the central committee of the party in a private hotel to learn about the political situation in the state. The meeting was scheduled on a priority basis, which forced Shah to cancel other engagements.
According to sources, a group of leaders are dissatisfied with the role assigned to them. They didn't take names, but claimed they were underutilized.
This is the first time that party leaders have complained to the Minister of the Interior during his visits. Shah, for his part, reportedly told them to focus on the elections for now. He sought comments from leaders on the response to padayatra from BJP Head of State Bandi Sanjay. "Some are still unhappy. We have to see how they coordinate. Every leader is important to the party," said a senior source familiar with the developments.
Earlier in the party, it was speculated that some senior members, including lawmakers, were particularly unhappy with the leadership, and one even met quietly with the Union Home Secretary. in Delhi. Interestingly, Shah said in a public meeting following his interaction with state leaders that he did not need to visit the state and that Sanjay alone was enough to defeat the TRS.
Meanwhile, BJP MP Dharmapuri Arvind took to Twitter on Sunday to share information about the funds released by the Center to the state. He was responding to TRS allegations that the Center was treating Telangana unfairly.