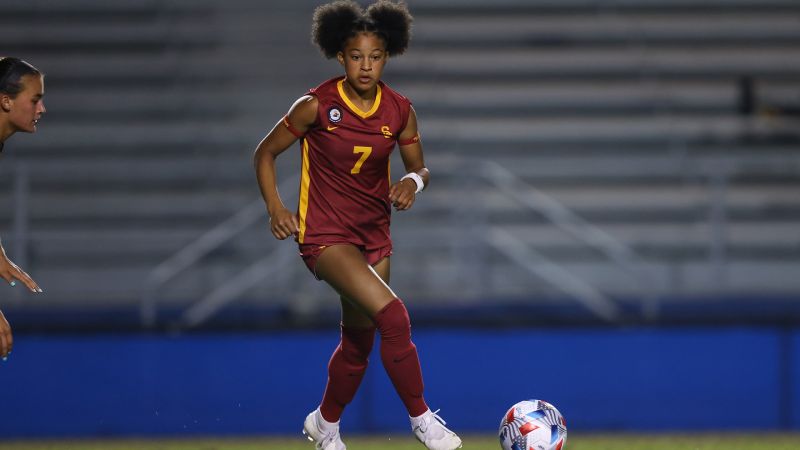 Weekend preview: College games to watch
With preseason tune-ups complete and rosters fully formed, the 2022 women's college football season is about to begin. This year, the first week seems to be particularly exciting. The defending national champions face a top-15 opponent. One of the deepest teams in the country will test themselves against the best in the SEC. And a new look The power of the Big Ten comes up against one of the best defenses in the country.
Here's a look at five games to watch in the first week of the women's college football season.
Thursday August 18
Florida State No. 1 at South Carolina No. 14, 7 p.m. (SEC Network)
Brian Pensky's first game in charge of Florida State is a tough one. South Carolina made an NCAA Quarterfinal appearance in 2021, keeping three clean sheets before falling to BYU. 22 players return from this team, while 12 newcomers will strengthen it. Pensky, meanwhile, will have the challenge of assembling a national championship-winning team according to his own vision. Figuring that out while playing away against a ranked opponent is a tough prospect – and should make for an interesting matchup.
No. 3 Tennessee at No. 8 North Carolina, 7 p.m. (ACC Network Extra)
The Tar Heels will be shorthanded before the start of the season, having sent two players to the U20 World Cup. Tennessee, meanwhile, faces the challenge of starting the season with a new head coach — and also sent a player to Costa Rica with the YNT. This is a historically poor game for the Vols; they never beat the Tar Heels.
No. 13 Georgetown at No. 7 Penn State, 7 p.m. (BTN+)
Penn State brought in a slew of talent for the 2022 season. The highlight, though, is reigning Pac 12 forward of the year Penelope Hocking. She is among the top scorers in the country and will be a handful for any defense. Georgetown, meanwhile, boasts the Big East Goaltender and Defensive Player of the Year.
No. 18 USC at Purdue, 7 p.m. (BTN)
USC's first game under new head coach Jane Alukonis is a tough one. Purdue is coming off one of the most successful seasons in program history and is still tough to beat at home. However, Trojans star midfielder Croix Bethune can take control of any game. And getting her on the ball will be key.
Sunday August 21
Mississippi vs. No. 25 Memphis, 7 p.m. (SEC Network+)
Ole Miss looks very different from last year – three of its top scorers are gone. But the defense remained intact, with the return of reigning SEC Goalie of the Year Ashley Orkus. Memphis returns a strong group and could prove a tricky game.