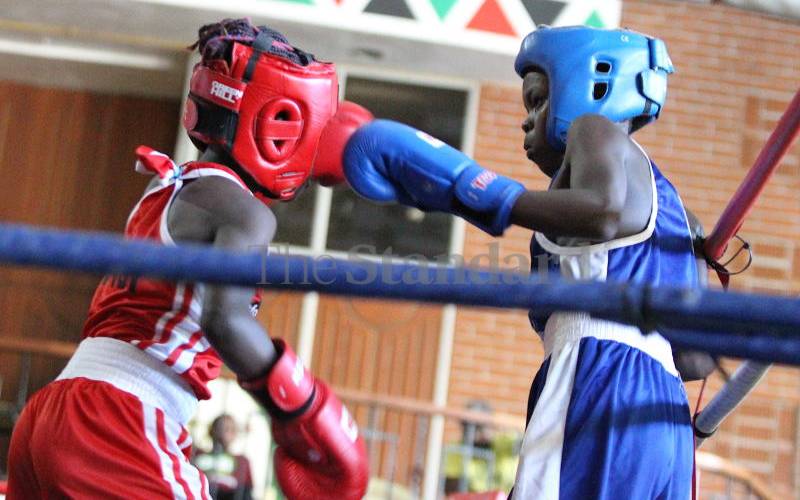 Why we need to support the return of school games
Schools should reopen in a fortnight with the resumption of school games.
President Uhuru Kenyatta had in March last year suspended all sporting activities and in-person schooling as the country battled a rising wave of covid-19 infections.
But the resumption of sporting activities is a sigh of relief for the sector. This will help the country continue to nurture talent from the school level.
It is good that the Ministry of Education, in conjunction with other ministries, has developed guidelines to ensure that the pandemic does not interfere with sports once they resume. They have also developed health and safety protocols in school games and awareness in the post-Covid-19 era.
Parents, for their part, should ensure that students receive Covid-19 vaccines. Such an approach is a sure way to ensure that everyone is protected against disease. It is a good start to awaken the latent talents in our schools. We have won the most medals on the world stage. We also continue to enjoy a glut of talent in rugby, volleyball, basketball and football, thanks to our extracurricular activities at school.
That students from St Patrick's Iten High School made the national team at the Olympics from 1972 to 2012 is no small feat. We had twins Kipkoech Cheruiyot (1500m) and Charles Cheruiyot (5000m), then third graders at the school, competing in the 1984 Olympics in Los Angeles. It was a great success.
Sing'ore Girls and Kapkenda Girls also produced world famous athletes while Cardinal Otunga Mosocho (basketball) and Kisumu Girls (hockey) made headlines; all this was made necessary by the effectiveness of our education program which included sport.
Similarly, schools such as Kakamega School and Itierio Secondary School in Kisii have served as relays for the Harambee Stars over the years. Harambee Stars midfielder Eric Ouma, Simon Mulama and Mike Kisaghi are the leaders of the Kakamega school while former winger Henry Motego, former striker Mike Okoth and the late Henry Nyandoro studied at Itierio High School.
Former Kenya Sevens captain Humphrey Khayange developed his rugby skills at Kakamega School. It is therefore high time to follow the example of these stars and build a strong sports empire from our schools. It is obvious that schools have, for a long time, formed the basis of our sporting talents.
The Covid-19 caused the change of our academic calendar which was also aligned with the international sports calendar.
But over time, we should align again and the resumption of sport in schools is only the beginning.
Let's prepare for it.